The pharmaceutical factory Elfa Pharm Ukraine is the absolute leader of the Ukrainian market in the production of cosmetic products, the main values ​​of which are quality, technology, safety, instant response to market challenges and people.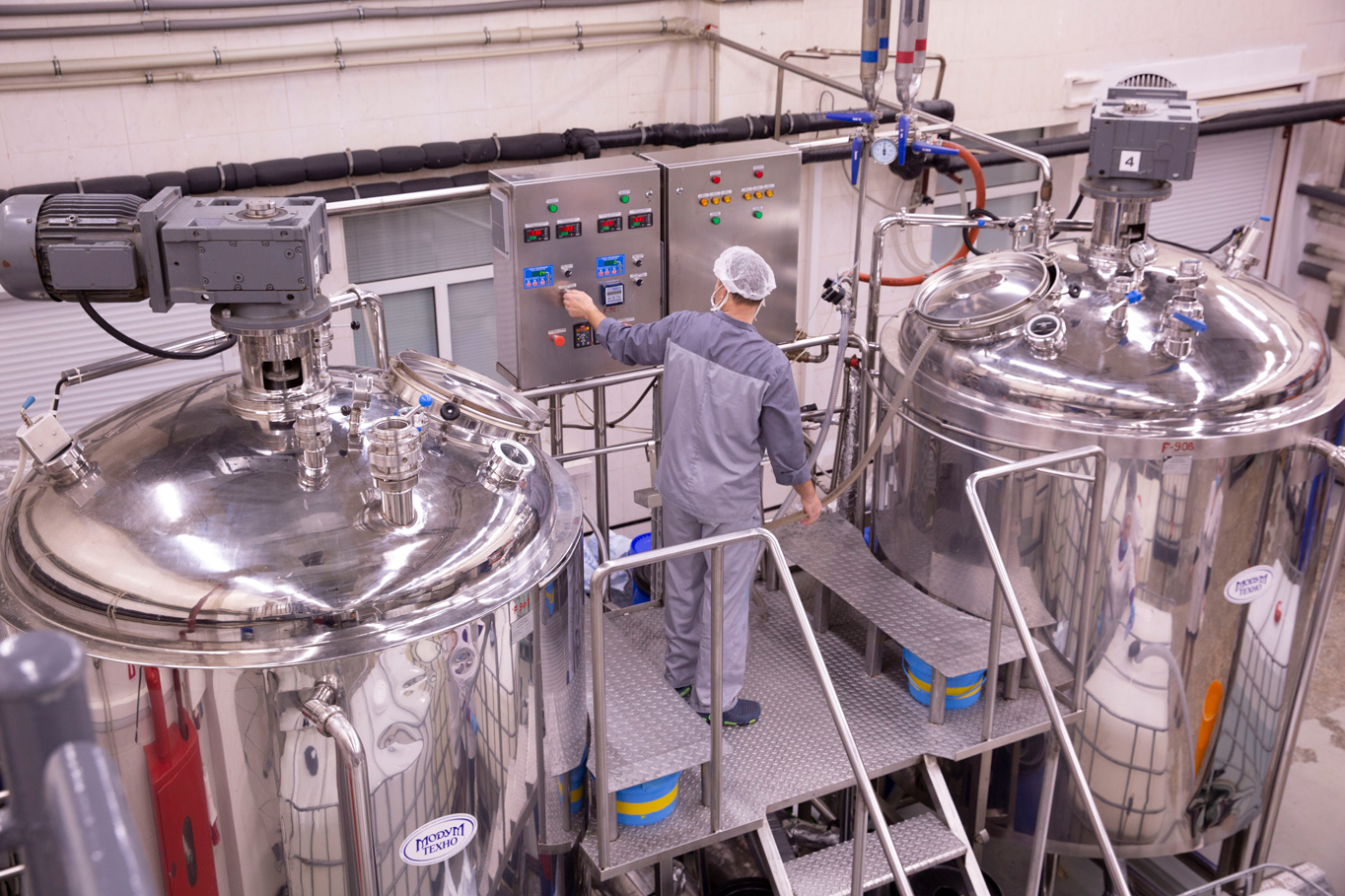 The company shows sustainable growth and commitment to continuous development, the focus of which is aimed at introducing innovative technologies and modernizing the equipment.
Unique water purification system
Water is the basis for formulas. Our water complies with world industry standards and is under round-the-clock on-line monitoring with continuous fixation of quality parameters. The system eliminates up to 99.9% of impurities at the molecular level (organic compounds, salts, metals, bacteria).
Modern eco-friendly technologies
The pharmaceutical factory is committed to using natural resources with care. Technologies, processes and products are designed to reduce the negative impact on the environment and promote the rational use of natural resources. Cleaning of equipment takes place in a closed cycle, and the application of strict regulations for disposal does not harm natural resources.
The technical equipment of the company which is used for the preparation of cosmetic and foam detergents allows the manufacture of products from small batches (exclusive cosmetics) to products for mass use. All equipment at the factory is of European production and has supporting documents and certificates.
Wide portfolio of packaging types
Products are packaged in all possible types and volumes of packaging: tube, can, sachet-bag, bottle, doypack. Packaging filling is carried out on automatic or semi-automatic equipment. Quality control takes place at all key stages of packaging.
The factory also has equipment that allows cellophane packaging of products in any format.
Innovative product solutions
Thanks to the innovative approach to creating products, the company applies new solutions in formulas, unusual textures and new fragrance compositions. Quality control and thermal stability of products before launching them into mass production is always an obligatory step.
Our own microbiological laboratory allows you to control the cleanliness of production areas, equipment, as well as products at the stages of production, which are provided by technological maps. For this, the microbiological laboratory and the laboratory of the Quality Control Department are certified and equipped with all the necessary equipment.
The quality and safety management
The production of products is carried out in premises, which are under constant control of the production environment. In the areas where we work with the product we monitor the microbiological purity of the air, personnel and devices. Sanitation procedures, as well as the frequency and specificity of the tests performed, ensure the safety of the services and products provided. The release of high-quality, efficient and safe products is guaranteed by the Quality Management System implemented at the company in accordance with the requirements of ISO 9001 and ISO 22716.