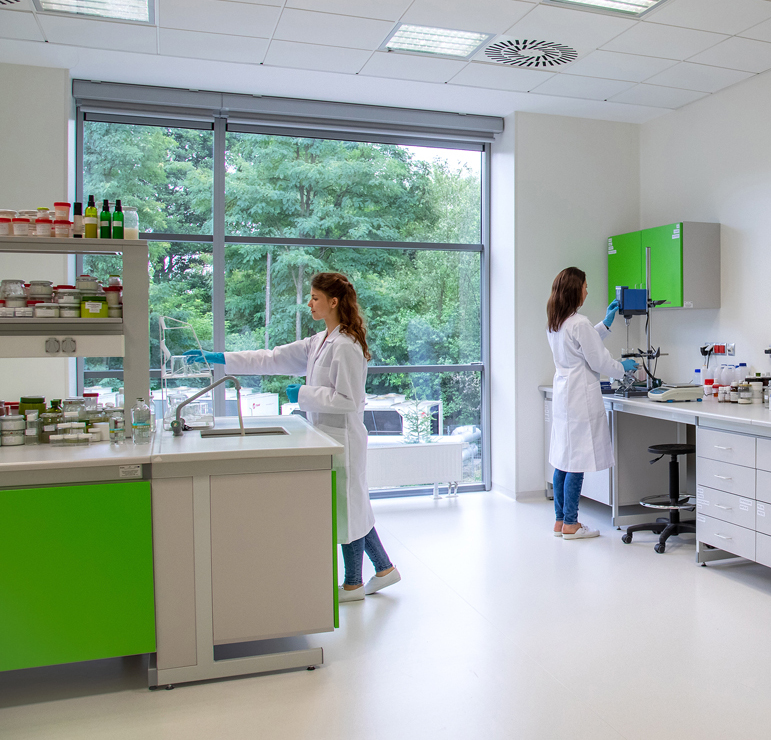 We have two research and development laboratories at our clients' disposal - in Kiev (Ukraine) and Łódź (Poland). These are magical places where dreams about your own cosmetics turn into ready-made recipes every day.
Creative and experienced team
The R&D team consists of outstanding technologists with vast know-how and experience who constantly expand their knowledge. As a result, they are up to date with all legal requirements for placing cosmetic products on the market, as well as with modern components included in cosmetics. R&D departments work closely with our marketing specialists, who make sure that the products are in line with trends, and their marketing claims encourage even the most demanding customers to purchase.
Complex development of cosmetic recipes
Our technologists provide complex services that allow the production of cosmetics to start. Thanks to the development of several hundred recipes annually for the needs of their own brands and external customers, they are experienced in creating cosmetics for face, body and hair care, as well as bar soaps and protective lipsticks.
R&D offers cooperation during the entire cosmetic creation process, but also at selected stages:
creating a recipe from scratch, modifying an existing recipe or selecting a recipe from our database,

development of samples and trial series (we provide conditions corresponding to normal production),

preparation of production and certification documentation,

advice and opinion on the content of labels and packaging.
Development of each project is carried out reliably and with the full commitment of the team, so our clients can be sure that they will receive a product of the highest quality, meeting formal requirements and following the latest trends.
Face care
face creams

eye creams

face serum

face cleansing gels, oils and foams

micellar lotions and gels for removing make-up

face scrubs

face tonics
Body care
shower gels

body lotions

body butters

hand and foot creams

bath oils

cleansing gels with peeling

sugar and salt body scrubs

cosmetics for intimate hygiene
Hair care
shampoos

hair conditioners

hair masks

hair serum

hair balms

hair oils

herbal hair elixirs
Soap bars
soap bars for everyone, but also dedicated for men, women or children

traditional soap bars (fruity, herbal, floral, rich in active ingredients)

natural soap bars

vegan soap bars

exclusive soap bars

pharmaceutical soap bars

household soap bars

other cosmetics in solid form (facial soap in bars, body soap with peeling particles, shower / bath bars, shave bars)



Protective lipsticks
lip balms for everyone, but also dedicated for men, women or children

traditional lip balms (herbal, fruity, rich in active ingredients)

natural lip balms

vegan lip balms

sun protecting lip balms

other lip care products (masks, scrubs, tinted lip balms, 2 in 1: balm + lip gloss, volume increasing lip balms)
Make-up cosmetics
face foundations

BB creams

CC creams

make-up bases

highlighters
Cosmetic packaging design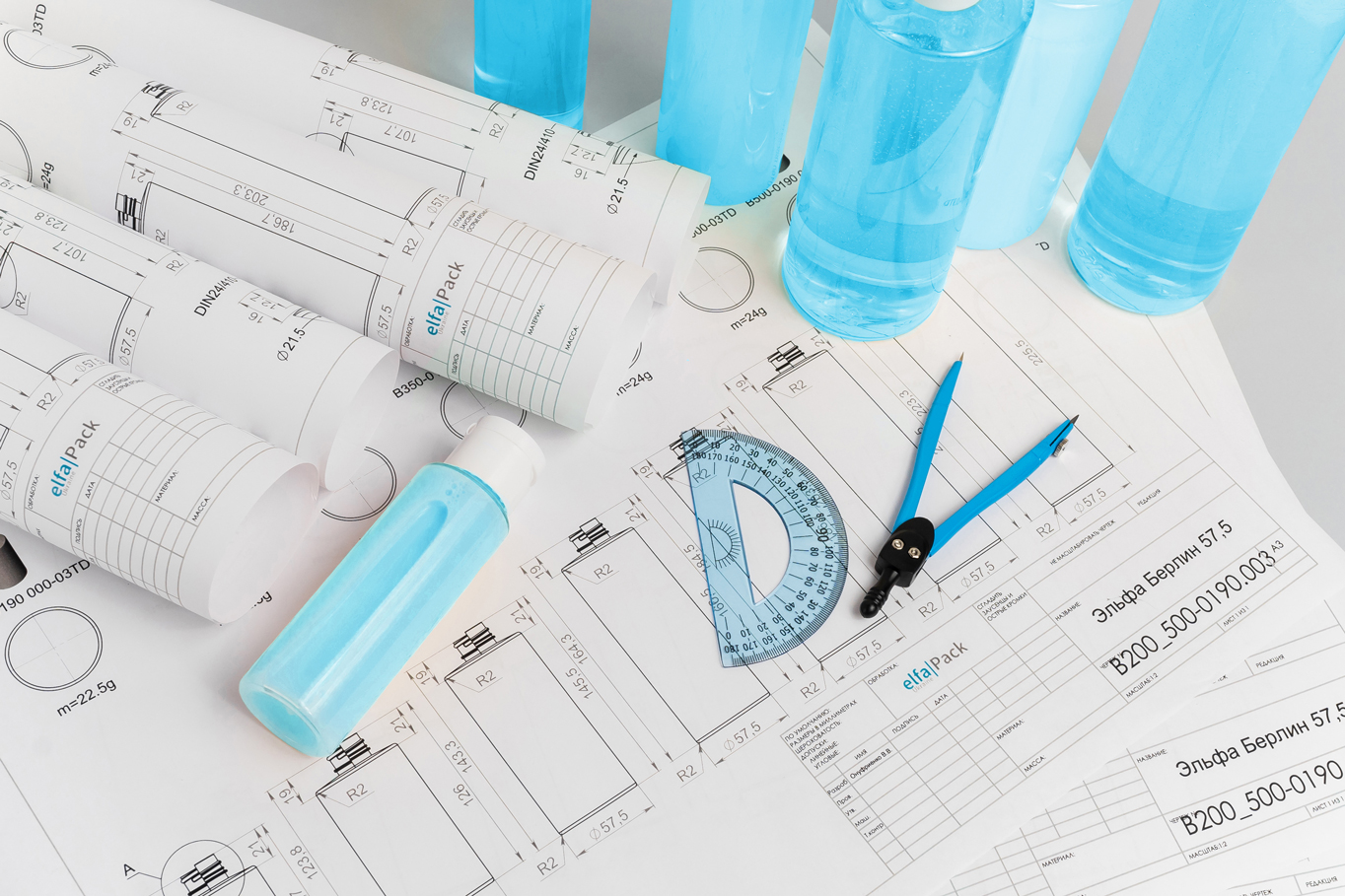 Elfa Group's graphic designers' department completes the offer of our factories. Thanks to it, we can not only develop recipes, produce cosmetic masses, deliver cosmetic packaging, but also design modern labels, tubes and boxes that meet all standards and stand out on store shelves. Our cosmetic packaging designers listen carefully and adjust their ideas to the needs of customers. They have experience in working on pharmaceutical lines, cosmetics based on herbal medicine and modern products using advanced cosmetological technologies. They create minimalist, as well as decorative designs to create packaging that are suitable for the target group. In addition to graphic works, we also offer a copywriting service.